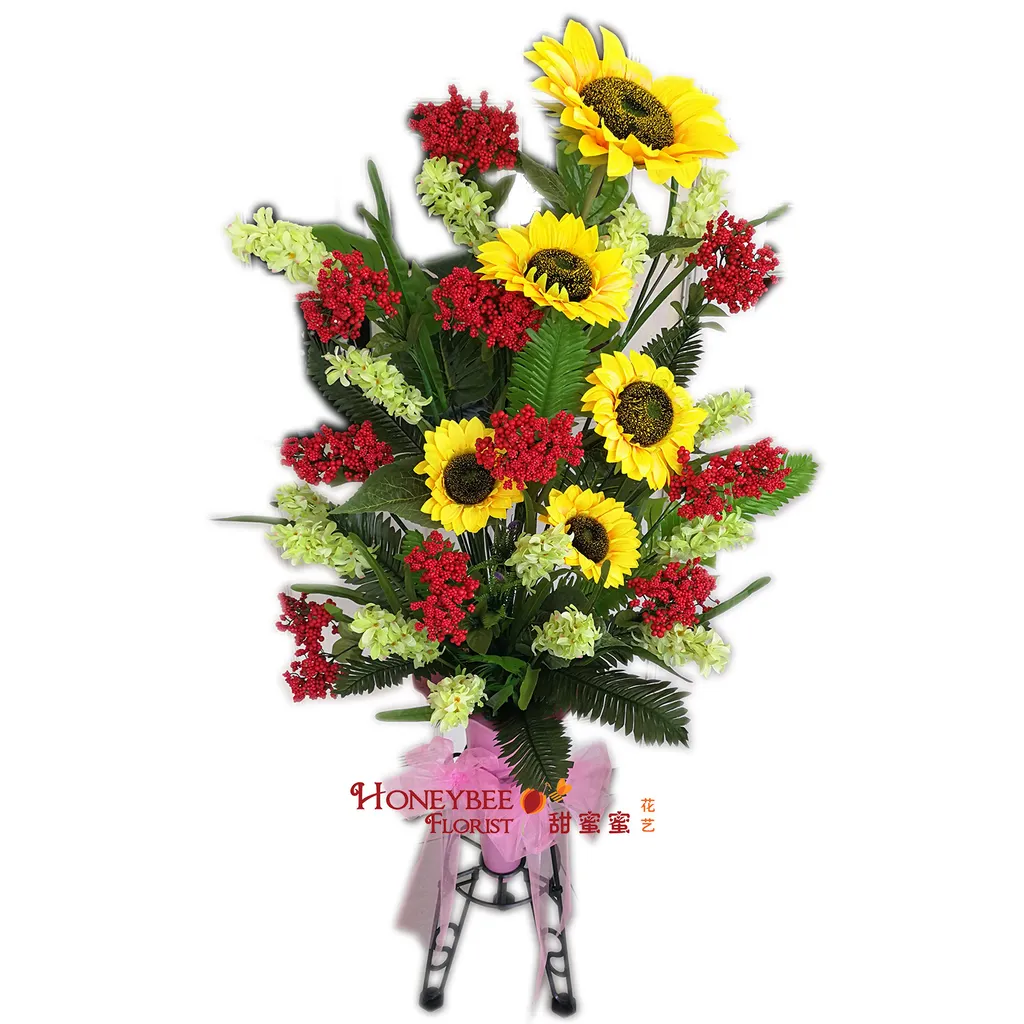 Fountain of Gold
No better to congratulate new business prosperity with our flowers! This charming sunflower everlasting/artificial flower arrangement will definitely light up the space and bring in positive Qi to the new business.
The flower comes with a congratulatory card too. Do let us know your message during your purchase.
* It is standing tall at approximately 1.50 meter, inclusive free delivery within Miri area.
---